OUR STAFF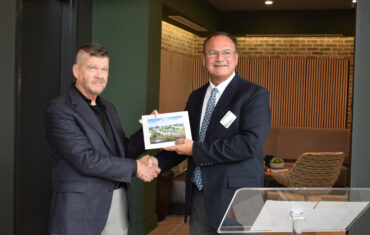 THAD HENRY | PRESIDENT
Thad W. Henry serves as the President of Opus Technologies, Inc. In this role, Mr. Henry leads the Opus Technologies team for all projects and partnerships supporting current government and industry projects. His extensive experience and training as a project and technical lead provide comprehensive strengths in successfully organizing and managing varied technical projects. Currently, Mr. Henry and his team support the NASA Space Launch Systems Systems Engineering Office as the Baseline Verification Lead. This role includes leading multiple systems engineering activities emphasizing configuration certification for the SLS Program. Read more about Opus Technologies' current projects.
Before starting Opus Technologies, Mr. Henry was the NASA Agency Technical Lead for Configuration Management. As such, he led projects to update Configuration Management policy and best practices within NASA and also established a 130-member Community of Practice for Configuration Management practitioners. Further, he established a Configuration Management Standards Portal for Agency use. He has recently led several initiatives for model-based processes and developed training on using configuration management standards and advanced configuration engineering concepts.
Currently, Mr. Henry has several projects he is participating in including a certification assessment for the NASA NESC Commercial Crew Office.
Previously, Mr. Henry served as a technical team lead and manager for NASA within many flagship programs, such as the Space Shuttle Program, the International Space Station, the Tethered Satellite Program, the 2nd Generation Reusable Launch Vehicle Program, the Constellation Program, and the Exploration Systems Directorate. He also developed systems engineering training material for an international trtraininggorganization Read more about Opus Technologies Capabilities.
Mr. Henry received a Bachelor of Science degree in Civil Engineering from Auburn University and holds a Professional Engineering Certification. He is also an NDIA Certified Configuration and Data Manager and has various other certifications in his field. Read more about Opus Technologies Certifications.
Mr. Henry has also served on several external professional organizations in leadership roles, such as SAE Systems Engineering and Configuration Management Committees, NDIA Technical Information Division, Product Data Exchange for STEP-ISO 13303, and the Association for Configuration and Data Management.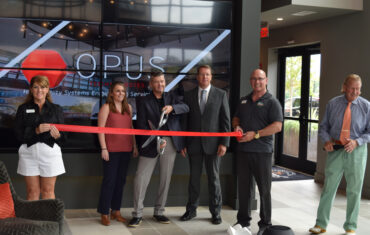 KARLEE STOKES | BUSINESS MANAGER